Summer Sandals on a Shoestring
Summer Sandals on a Shoestring
Summer simply has to be one of the best times of the year when everybody can make the most of the long and hopefully hot sunshine-filled days, let their hair down a little, kick off their shoes and just generally relax. And with the better weather it means it is the perfect chance to treat yourself to a few choice pieces to update your wardrobe for the season, and this of course includes your footwear. And nothing else is quite so perfect for your tootsies as a gorgeous pair of sandals.
Obviously sandals have to be one of the most comfortable shoe styles to wear in the summer since they keep your feet cool yet offer you more protection than your standard pair of flip-flops you got free in a magazine. And these days, sandals are seriously stylish too and you can choose from a huge range of styles from sporty to strappy to wedges, heels and more. If you are jetting off on your hols soon or simply want to treat yourself to a new pair of sandals as the season gets into its full stride, then we've picked out a few of our favourite sandal designs that you can pick up on the high street. Find out our picks below!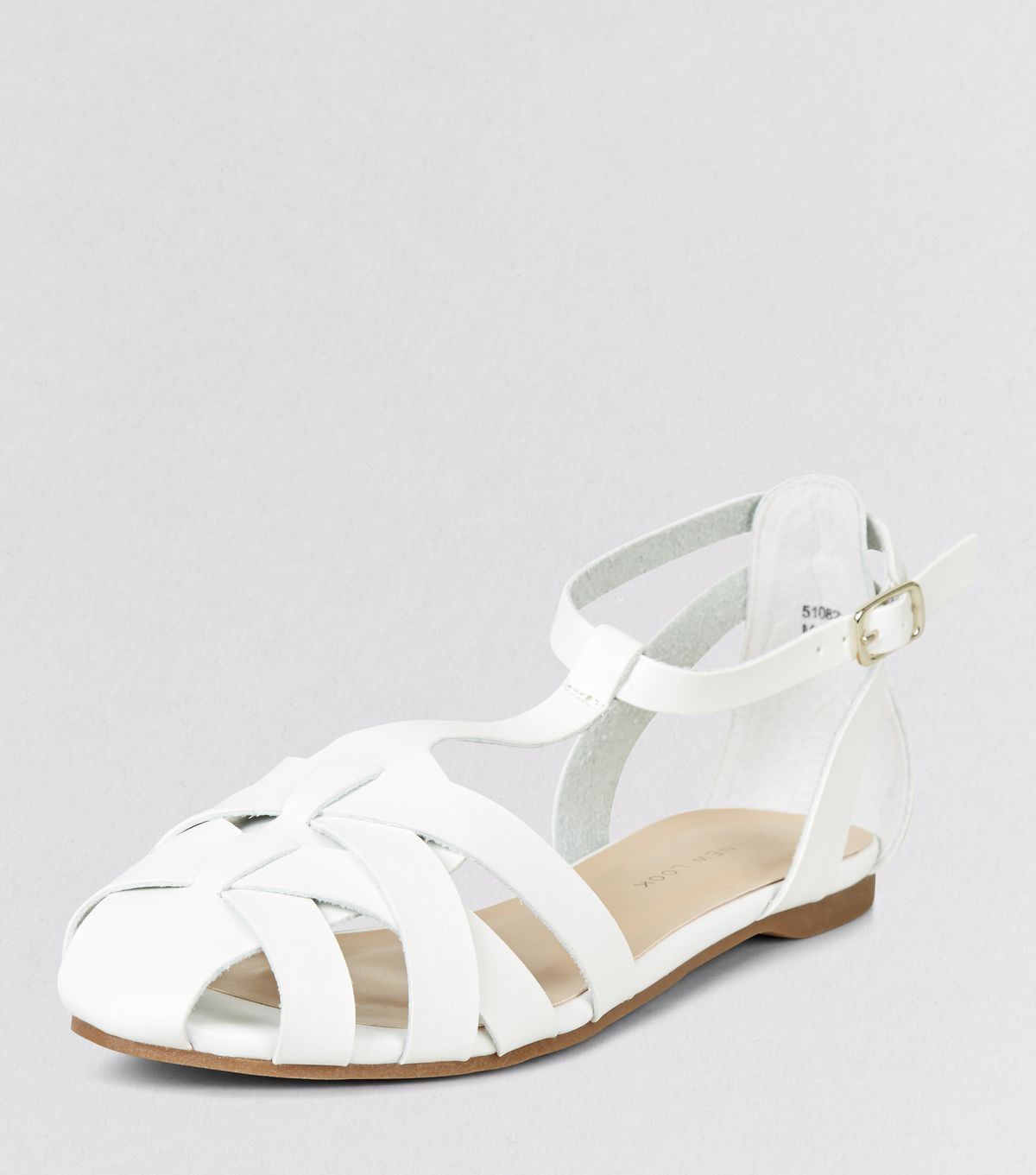 For a bit of retro chic a la Audrey Hepburn in Roman Holiday, then we absolutely adore these simple cross front closed-toe sandals from British high street fashion staple New Look. From the ankle strap to the cross-covered front these sandals are basically darling. We'd love to team them with a floaty floral dress or a more structure A-line skirt for a look that is straight out of the 1950s. The great thing about these is that they'll also look great with jeans or shorts, so why not give them a try? They cost just £19.99 and are available in tan, white and gold.
If dainty and girly is just not your style and you prefer a tougher and edgier look all year round then these cool and edgy sandals from shoe shop Office are just the right thing for you. Emulating somewhat of the pool slider style which has been really in the last few seasons, these sandals are somewhat more robust and it is the details that make these so cook. From the chunky buckles to the gem encrusted sides and the faux-croc effect, these will look great with whatever you decide to wear them with this summer. Get them from Office for £50.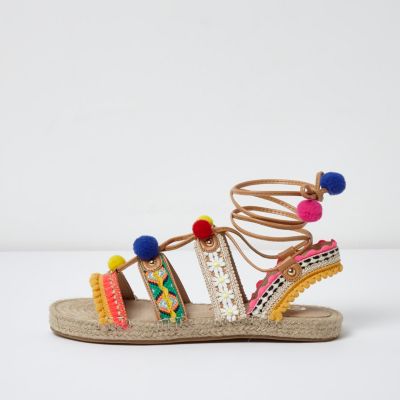 For another British high street staple we now turn to River Island who always manage to stay bang on trend with whatever is sashaying down the catwalk. And if you like a sandal that will stand out without being too zany, then these gorgeous pom-pom espadrilles will be ideal. Pom-poms continue to be a huge trend this season, and with the addition of the straps and vibrant colours people will be thinking you picked these up at some bazaar in exotic climes. Get these show-stopping sandals from River Island for £40.