The Best Water Parks in the World
The Best Water Parks in the World
When thinking of all the most exciting days out you can have, does anything beat the buzz of going to a water park with your family or friends? We certainly don't think so. With lazy rivers, mind-blowing thrill rides, splash pads, swimming pools and water slides what isn't there to enjoy?
In this article we at Bikini Beach will be breaking down what is considered to be the best waterparks in the whole of the world. If you are a lover of thrills, you are in the right place!
Typoon Lagoon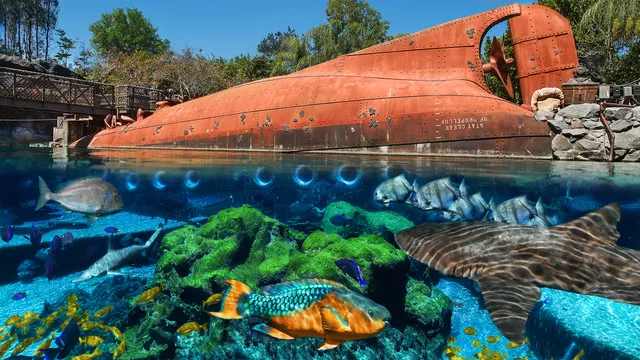 We start out list of with one of America's great water parks, Disney's Typoon Lagoon. Located near the Magic Kingdom and Epcot, the park holds everything you'd possibly desire from a water park, including a lazy river, outrageously high and steep slides and the chance to swim with baby sharks! Probably the MVP of them all is the brilliant surf pool- instead of releasing many small waves every second, Disney's approach much like the general theme for all theme parks in Orlando, is to go one further, by releasing a 6 foot high wave every 90 seconds.
Siam Park
Winning various European awards, Siam Park in Adeje, Spain is a place which all water park lovers must go to at least once. Apart from the vertical 28m drop slides, ridiculously long lazy rivers, the best thing about the park has to be the Thai theme and attention to detail which can be seen everywhere around the park. You really start to feel as if you are in an Asian wonderland. If you get the chance to visit the park, be sure to try out the thrilling Singha ride!
Wild Wadi
What's the best way to cool down in the warm Dubai sun? You guessing it, by visiting one of the world's best water parks! Wild Wadi, which is situation at the front of Burj Al Arab holds everything you'd want for a water park. Holding wave pools, surfing docks, lazy rivers, multiple slides and even a relaxing area for parents to have a well-earned break, if you happen to be in Dubai, you must visit this one of a kind park. With hotels near Wild Wadi such as Fraser Hospitality, there's no excuse not to treat the family to this awesome day out.
Blizzard Beach
So you've been to Typoon Lagoon during your stay in Orlando, where do you go next? It's got to be Blizzard beach. Whilst the Lagoon is tropical themed, Blizzard beach is bizarrely themed from a snow-capped mountain – is there anything odder? Regardless, Blizzard beach stays true to its name with many dare devil slides all over the park, which are modelled to look like ski slopes. Nobody does themes quiet like Disney, and all around the park you'll never see the theme being broke, with everything down to the food following the trend of a winter paradise.
Do you agree with our listings? Perhaps you think that there is other parks out there which are better, we would like to hear from you! Let us know your opinions in comments below.